Christian Articles Archive
Understanding the Gift of Prophecy
III. Beginning to Prophesy
by Dr. Ralph F. Wilson

Free E-mail Bible Study

Jesus' Parables for Disciples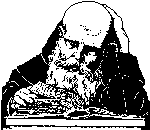 The practical beginnings of the gift of prophecy for most is first a firm conviction that the gift of prophecy is for today and that God fervently desires us to exercise it. We have demonstrated in other articles the continuing nature of the gift. And we have observed the intense terms in which Paul urges this gift. Three times he urges the church to prophesy, using the strong term "earnestly desire", Greek
zeloo
(12:31; 14:1, 39). This word comes from the root
zelos
, "excitement of mind, ardor, fervor of spirit",[1] and means "to burn with zeal,"[2] "to strive, desire, exert oneself earnestly for something."[3] Furthermore, he urges "all" to prophesy (14:24, 31). If this is our conviction then we will seek God earnestly to be used in this gift so that He might upbuild His Church through us. A passive attitude, "I won't seek it, but if God wants to give it to me, it's okay with me," is contrary to the command of Scripture!
Second, the believer who is sensitive to the Spirit will receive a revelation of what he is to speak. This can be the actual words of the message he is to bring, or at least the first several words of the message. Sometimes, instead of the specific words, the believer will receive a clear sense of the message. This is not the time to speak it out, but the time to ask God what He wants done with it.
Third, the believer receives from God the conviction that God wants that message spoken to the congregation. Yocum writes,
All the experiences of prophecy I have ever heard others describe or read about in Scripture contain those two elements--an urge to speak a message that has been received and the conviction that the message and the urgency both come from the Holy Spirit.[4] How does one achieve a complete certainty that God has given him a message to speak? Like learning anything this sensitivity comes from being obedient to what we believe to be from the Holy Spirit. Later feedback from our Christian brothers and sisters as the prophecy is judged will help us.
Though the Spirit is not compulsive, yet He can be strong in His urgings to speak forth.[5] When Jeremiah was tempted to suppress God's Word, he resisted it in vain.
If I say, "I will not mention him,
or speak any more in his name,"
there is in my heart as it were a burning fire
shut up in my bones,
and I am weary with holding it in,
and I cannot (Jer 20:9).
Amos described it thus:
The lion has roared;
who will not fear?
The Lord God has spoken;
who can but prophesy? (Amos 3:8)
God is abundantly able to show us what He desires, if we but desire to be used by Him.
Fourth, the believer waits for an appropriate time in the meeting to bring the message. If it is truly of the Holy Spirit the message will wait; in fact the conviction that we must bring the message will increase rather than decrease.
Appropriate times for the prophetic word need to be available in a meeting of the church (1 Cor 14:26). Ralph P. Martin observes that prophecy was probably found in the context of praise and singing.[6] Worship and focus on the Lord sensitizes us to His voice and His presence among us. An appropriate time to bring a prophetic message might be immediately following a time of singing and praise. A wise leader would do well to pause here to see if God wants to speak to His people. Another time might be during a time of public sharing of answers to prayer and needs. A third time might be following a teaching. Paul makes it clear that prophecy should not interrupt another person (1 Cor 14:30-33), but he is equally clear that the prophetic gift should not be despised (1 Thess 5:20).
Dealing With Fears
In order to exercise the gift of prophecy we must have the measure of faith necessary (Rom 12:6). This faith comes through convictions developed by the Word of God (cf. Rom 10:17). It also comes through acknowledging and exposing our debilitating fears before the light of His truth and His Spirit. There are several common fears with which we must deal.
First, the fear of what people might think if "I choke up and make a fool of myself" is common. The root here is pride as well as unbelief in the power of the Spirit. In some ways this fear is a vicious circle: we may fear that we will not be able to deliver God's message completely, and this very fear makes us panic so that we do not do so. Fear is dispelled by faith--by focusing on and trusting the One who will help us speak His words.
Second, there is often a fear that "I will make up words as I go, prophesy out of my own mind," and therefore mislead people. The antidote for this is asking the Spirit to move us more strongly to prophesy so that we know for sure it is He moving us. Also, the assurance that the prophetic word will be judged by a loving, caring, supportive community, encourages us that the body will be protected and that we will not be "put down" in a hurtful way if our prophecy was not pure.
Third, there is sometimes a hesitancy to push ourselves forward because of a feeling of unworthiness. This is a false humility. In fact, it is a subtle sort of pride. Jesus is the One who has made us worthy, and it is His word we seek to bring. We are not promoting the messenger but the message. Related to this is a fear of embarrassing others, perhaps a family member, with our gift. Again, we must resist the pride which would keep us from speaking for God because of what others might think.
Fourth, we are sometimes paralyzed by a fear that the prophecy will not be accepted by the group. We might fear that those who do not accept Charismatic gifts will be offended or some division will result. The first question is, "Is the message from God." and the second, "Does He want me to speak it on this occasion?" If the answers are positive, then it is up to Him to deal with the results of His word, not us. We are just spokesmen. That does not mean that we are to be unsubmissive to the leaders of a congregation, but it does mean that we are not to be apologetic about the divine gift of prophecy.
The gift of prophecy is a divine gift. God would not have given it unless it were important. In fact the gift of prophecy is one of the highest gifts we could desire. It is indispensable for the edification, exhortation, and comfort--for the spiritual renewal and health--of a congregation. Therefore, let us have God's attitude toward the gift. "Make love your aim, and earnestly desire the spiritual gifts, especially that you may prophesy" (1 Cor 14:1).

Notes
[1] Joseph Henry Thayer, Greek-English Lexicon of the New Testament (Grand Rapids: Zondervan, reprinted 1962, 1889 edition), p. 271
[2] Ibid.
[3] Bauer, Arndt, and Gingrich, A Greek-English Lexicon of the New Testament (Chicago: University of Chicago Press, 1957), p. 626. p. 338, 1.a.
[4] Bruce Yocum, Prophecy: Exercising the Prophetic Gifts of the Spirit in the Church Today (Ann Arbor: Servant Books, 1976), p. 80.
[5] E. Earle Ellis, "Prophecy in the New Testament Church- And Today," in Prophetic Vocation in the New Testament and Today, ed. J. Panagopoulos (Supplement to Novum Testamentum, Vol XLV; Leiden: E. J. Brill, 1977), p. 54, comments, "Emotion, ecstasy, and 'the charismatic personality' are no more the criteria for prophecy than they are the cause of it. But an emotional exaltation may accompany the pressure of the Spirit in power, an emotion that in the ministries of Jesus and the apostles unknowledgeable observers mistook for a psychological or demonic aberration."
[6] Ralph P. Martin, Worship in the Early Church (Grand Rapids: Eerdmans, 1964, 1974 edition), p. 136. So also James Reisling, "Prophecy, the Spirit and the Church," in Prophetic Vocation in the New Testament and Today, Supplement to Novum Testamentum, Vol. XLV, p. 68.
This article is part of a chapter on prophecy in Ralph F. Wilson, The Holy Spirit as the Agent of Renewal, unpublished doctoral dissertation, Fuller Theological Seminary, 1984, pp. 149-154. The three articles in this series found in the Christian Articles Archive are: (1) Is Preaching Prophecy? (2) The Purpose of Prophecy Today, and (3) Beginning to Prophecy
Copyright © 2023, Ralph F. Wilson. <pastor

joyfulheart.com> All rights reserved. A single copy of this article is free. Do not put this on a website. See legal, copyright, and reprint information.
Discipleship for New Believers
In-depth Bible study books
You can purchase one of Dr. Wilson's complete Bible studies in PDF, Kindle, or paperback format.


My books are available in paperback and Kindle from Amazon.